Show Your Shine
Walking into Crown Toyota you can practically see your own reflection in their shining floor tiles. We know Crown Toyota is a good looking store, but Crown Auto Group thinks it looks clean enough to eat off of!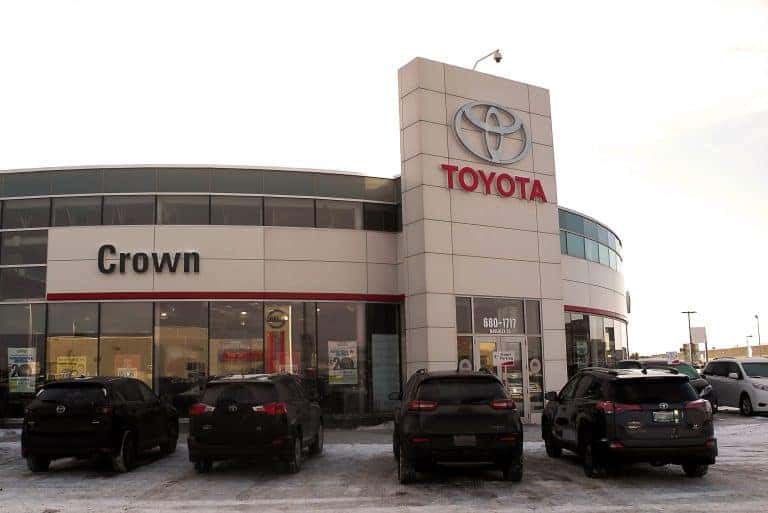 This round of Show Your Shine went to Crown Toyota for having the cleanest dealership in Winnipeg. As a reward, Crown Honda was treated to a messy lunch for their clean store, courtesy of Crown Auto Group.
It was tough competition, with seven dealerships competing to have the cleanest overall building, service bays included! All of the Crown Auto Group dealerships worked hard to "Show their Shine" but only one could be the winner.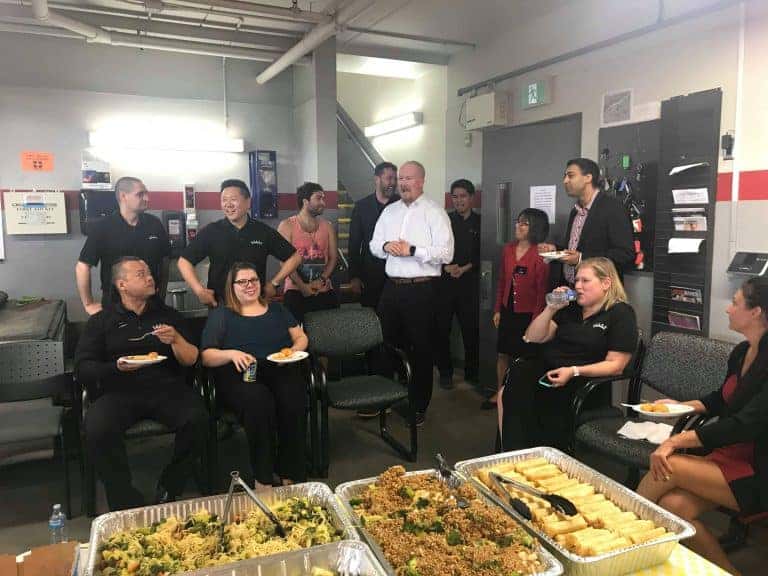 Crown Toyota narrowly beat the competition with their dedication to keeping their dealership looking sharp. Greasing the wheels of service while keeping the dealership spotless is not an easy task, but each dealership did a fantastic job up keeping their stores.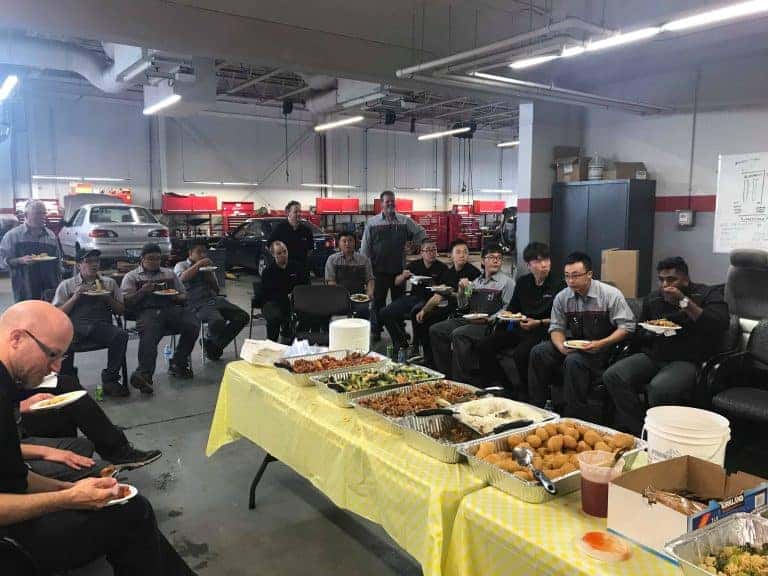 Lots of smiles and full bellies filled the shop, making for a warm atmosphere. Everyone from technicians to human resources enjoyed sharing a meal together. A group meal does not get to happen very often and the opportunity feast together was appreciated.
Crown Toyota won this round and we are excited to see who wins next!